Are you familiar with the saying a dog is a man's best friend? Dogs are the most popular pet that most of us have. How can you reject a fluffy, sweet, and joyful companion like a dog as your pet? Probably, you can't.
So, how to sell a dog on Craigslist? First, you may need to place an ad; it includes several clear pictures of your pet to give your dog's potential adopters an idea of what your dog looks like in real life. Also, you list your pet's biographical data like its age, physical characteristics, vaccination, and temperament. 
Moreover, in some cases, there are dogs whose owners can't handle their needs anymore. Leading them to look for new adopters of their dog or their owners died. It's why it leads them to sell their dogs on craigslist. 
Craigslist site is a platform that helps dogs to find a new home, a new set of family, or a friend. This site aims to make dogs happy and secure.
If you want to know more about this review, you may continue reading below.
How Do I Post A Dog For Sale On Craigslist?
Finding a new home for your dog/dogs is hard, especially if you love your pet so dear. However, it would help if you let them give your pet more attention than you do for these instances.  
How to post your dog for sale on craigslist? In craigslist, they set a rule that you cannot sell your dog/dogs or other types of pets on craigslist. Just list your dog for free or list them with a small rehoming fee.
Here are the four steps to post your dog for sale on craigslist.
1. Create An Ad
The craigslist site allows you to post ads on their site for free with or without an account using just your valid email address.
You need to list all your pet's vital information. You can also state that you will charge a small homing fee of up to $50 only.
Charging a rehoming fee discourages a potential animal abuser from responding to your ad.
2. Question Your Potential Adopter
Also, on the craigslist site, users can directly respond to your ad via emailing or calling you. Before you proceed further in adoption, ask first your potential adopters why they want to adopt and what kind of shelter they can provide for your dog.
In this process, you can make sure that your pet is in good hands, also, including asking potential adopters if they have experience in caring for a dog similar to yours.
Weight every answer of your potential adopters, see if who gives you a vague or sketchy answer why they want the pet.
If you are already satisfied and feel that your potential adopter is the one for your pet, you can proceed to the next steps.
3. Make A Home Check
You can request a home visit with your potential adopter. If your potential adopter refuses your request, don't rehome your dog.
Your potential adopter may have something to hide or have a different intention for your dog. If your potential adopter accepts your request for a home check, don't go alone.
Moreover, if the potential adopter has young children or other pets, home your pet with them only if your pet feels comfortable and safe around them.
4. It's Time To Re-Home
If your potential adopter passes the three steps above, you may now let your pet with his/her new family.
If everything goes well, explain your pet's routine to its new family so they can use it so that your dog can settle with it quickly.
After that, sign a contract stating that you'll take back your pet if something terrible happens to him/her, then give them your pet's veterinary records.
Additionally, check back your dog after a week to determine that your pet is doing well with them. Your ad will expire automatically after 7 to 45 days.
Related: How To Rehome A Dog
Why Are Pet Sales Prohibited On Craigslist?
Some individuals stole pets and attempted to advertise them online to make money. Which is Craigslist won't permit to happen, to prevent themselves from getting sued by the rightful owner of the pet.
Every site set strict rules to protect their company from getting into trouble like this.
What if your pet gets stolen and the person who stole it advertises your pet on the site? Probably, as the rightful owner, I'll be mad because the site did not undergo investigation; either the pet is theirs or not.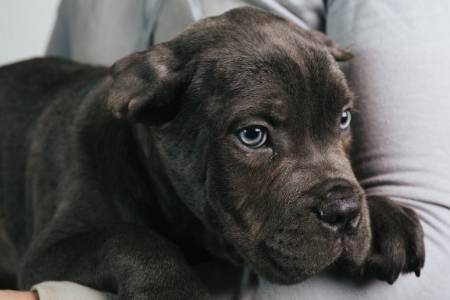 Is It Bad To Sell A Dog On Craigslist?
The answer is yes. Selling dogs on craigslist is cruel. Many dogs on craigslist are sold due to its problems. Maybe the dog has health issues, temperament, lack of training, aggression, and more.
Avoid those craigslist users that sell their dogs. The only trustworthy craigslist users registered on the site want their dog to get a rehome or be rescued.
As a human, we must not see dogs as profits. Hence, let's see them as a member of a family. If you want to adopt them, take the responsibility wholeheartedly.
Love your pet, and you will earn their trust and loyalty until they die. Your pet will do everything for you to be the best companion you will ever have, so love them the way they deserve.
Rules To Follow When You're Selling A Dog On Craigslist
Rehoming your pet must be the most heartbreaking as an owner, due to circumstances that you lose your job or home, sickness injury that you need to relocate your pet for good.
Maintaining your dog's health is costly, especially for those dogs with high breeds. It needs proper grooming and check-ups to look great. 
Here are the rules you may follow in finding a new home for your dog on craigslist.
1. Take a Good Photo Of Your Pet
Take the best angle of your dog and upload it to the site. Make it appropriate to look so that it becomes easy for you to look for a new family for your pet. 
2. Prepare A Brief Description Of Your Dog
List all the training that your dog has if there's any. How does your dog get along with other pets, children, and strangers?
Describe your dog's attitude adequately, also including its medical history, current condition, or if your dog takes any medication. 
You can also describe your dog's favorite and least favorite food, treats, and activities.
Moreover, explain what makes your pet unique and why it deserves to be adopted by them.
3. Be Honest
Being honest in describing your pet will help you find a new home that fits your beloved dog. It will also help your pet get comfortable easily with their new environment.
Your honesty as their owner will spare their new family getting headaches, and worst, returning your pet to you.
4. Adoption Contracts 
The last rule is the signing of contracts. As the owner, you should make a paper contract stating that your dogs should be adequately cared for by the new owner. 
In the contract, the potential adopter should agree on the things below.
A guarantee that they will feed the pet with proper food, water, shelter, and vet care check as needed. Also, the pet shouldn't be beaten or chained.
A statement that the previous owner can visit their pet within six months to ensure that their pet experiences excellent care.
The adopter shouldn't take the pet to a shelter that practices euthanasia of adoptable animals.
A paragraph that should transfer all papers or registration of the pet should be transferred to the new owner.
A statement if the pet escaped or has been stolen, the new owner should take full responsibility to take reasonable steps to find it, this included checking of local shelters.
A guarantee forms the new owner that if they can no longer keep the pet, the prior owner has the final say if it should be adopted by a new family or not.
How Long Does It Take To Sell A Dog On Craigslist?
It takes time to sell or home your dog on Craigslist. Your dog's period gets sold or rehomed will depend on its physical look, attitude, and characteristic you stated in the ad.
It is why being honest in your description that describes your pet is a must. There's no wrong if your dog has some problems with proper training can lessen the problem.
Some potential adopters have the patience to dogs and love to train until they become familiar with the correct manner or routine.
Many pet lovers want to adopt dogs to give them the proper shelter and love they deserve.
So if you have dogs that you feel it's not easy to sell or rehome due to some issues, don't worry there will be the right people that will come for them to train them to become better.
Summary
In summary, rehoming your pet is the most painful experience, possibly if you are attached to your dog so much.
However, there are times that we need to let go of those feelings for their excellent. We all want what's best for our pets. Besides, they are also like us that needs proper care and love to live better.
If you are struggling to take care of your pets, you should put them for adoption. When it's time for them to rehome, make sure they are in good hands.
Even though your pet won't be with you anymore, you have peace of mind that your dog has adequately cared for properly.
Lastly, as the owner of your pet, if you're planning to get your dog adopted, undergo the proper procedure for your pet's safety.
Resources
Image credits – Canva